Storage Units for Rent in Carson City
Unit Sizes & Prices
Comstock Covered RV Storage offers an array of unit sizes and options so you can find a storage solution that meets your unique requirements. Whether you need a short-term unit for personal use or a long-term business solution, we can accommodate. No matter your storage needs – big or small – count on our facility in Carson City, Nevada, to deliver the goods.
Ready to get started? Give us a call to reserve your space and start storing today.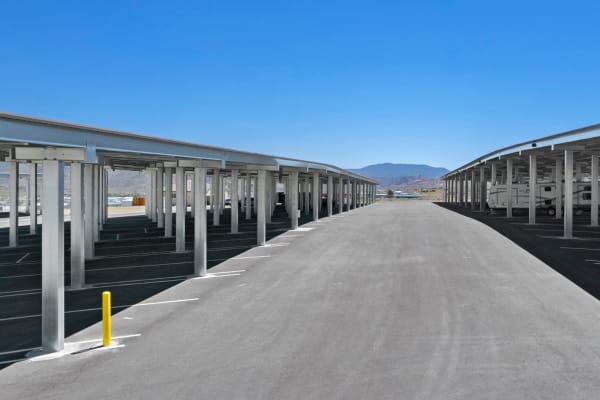 Premier Features
We've thought of you every step of the way to deliver a streamlined storage experience. Backed by friendly, knowledgeable staff, Comstock Covered RV Storage provides a lineup of useful features that will help you make your move with ease and confidence. Highlights include:
Month-to-Month Rentals
U Haul Truck Rentals
Need to know more? Give us a call! We look forward to helping you on your storage journey.