Our Solutions for Your Storage Needs
Our units range from closet-sized to household-worthy, and we offer plenty of space for RVs, boats, and vehicles. Along with month-to-month rentals, this ensures that our customers get the exact space they need for the length of time they need it – all at a favorable price. The added benefits of safety and climate control mean that whatever you store is kept at a consistent temperature, even in extreme seasons.
RV, Boat & Car Storage
We have excellent solutions for recreational vehicles, boats, motorcycles, and extra automobiles – all with more than enough space.
Packing Supplies
Thanks to our convenient on-site packing supply store, customers won't lose any of their valuable time here. We offer bubble wrap, mattress bags, rope, heavy-duty tape, and more.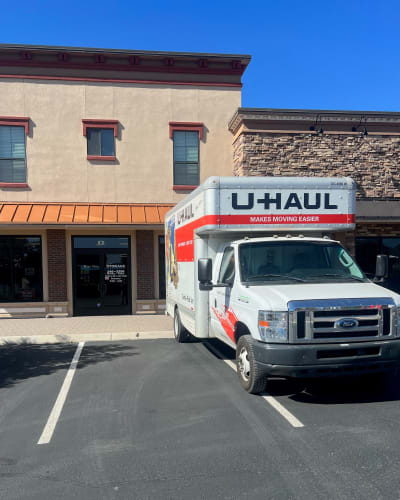 Moving Truck Rental
Moving truck rentals help make our facilities the one-stop shop for all your moving needs. We are here to streamline your storage experience.
Climate Control
Climate-controlled units help maintain the condition of sensitive belongings. Documents, furniture, electronics, musical instruments, art, antiques, and more all benefit from our units with temperature and humidity control.